State Youth Games – 2016
This – our 3rd trip to Warrigul for SYGs 2016 – brought with it, an air of excitment!
We had an amazing time in 2013 and 2014 and couldn't wait to  ascend on Lardner Park for another incredible weekend of sports, comradrey and frienship! And 2016 didn't dissapoint!
Ten Members and two Leaders arrived at the AKA site amongst the cold wind and rain and quickly unpacked, set up and cranked up the Jet Engine heater! Sure, the Marquee cost a lot of money – but it was worth all of the hours of Fundraising!
Saturday and Sunday brought two days of excitng sports from Uno, Chess and Scrabble to Downball, Ultimate and Dodgeball. At any given moment, someone was competeing in the sport of their choice, including Darts, BeepTest, Table Tennis, Ten Pin Bowling, Air Hockey, Pool, Mario Karts and Badminton, proudly representing Adventue Kids Australia, wearing our AKA t-shirts and Shrubby's.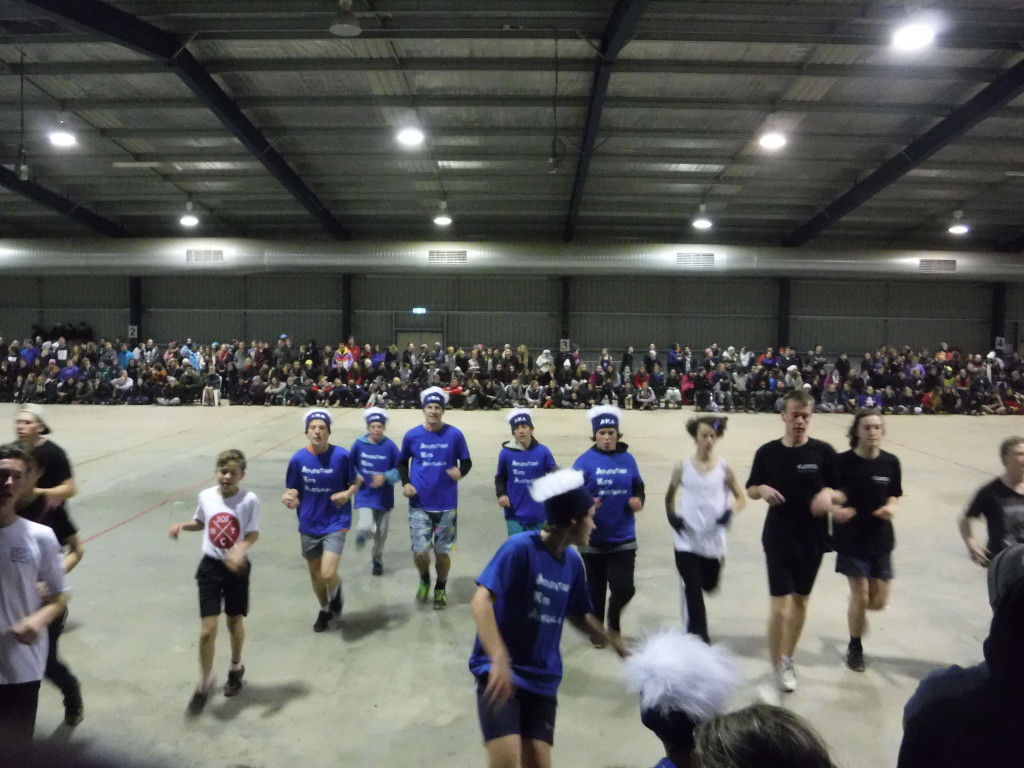 You can check out AKA Team results at – AKA SYGs 2016 Team Results
You can also checkout Individual Results at – AKA SYGs 2016 Individual Results
Thank you to EVERYONE for fantastic weekend. Thank you to all Members and Parents for their support. Extremely proud of everyone!